We make Complex Systems simple
Software Design and Consulting Group.
Need help for MultiValued Database systems?
Pick (d3), Ultimate, jBase, Advanced Revelation, UniVerse
Migrating to or from a Multi-Valued system? Migrate to sql server?
Office, Word, VB, SQL-server, FoxPro, Access. SharePoint ->we can help.
Migrate MS Access applications to SQL server
Migrate MS Access applications to web based applications
Send invoices from Access to your Accounting system?
We build interfaces from Access to QuickBooks, or SAGE50 (Simply accounting)
Contact me: Albert D. Kallal - kallal@msn.com
About me: click here

Skiing at Marmot Basin - Jasper National Park, Alberta, Canada
I took this picture at the top of the Eagle Express Chair
(all pictures on this site were taken by me)
Rides reservations systems.
For information on Rides click here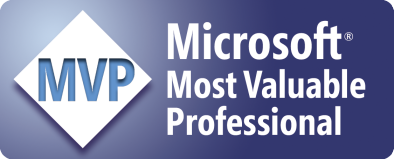 Everyone says they make software easy to use,
so why does our HCS group do a better job? click here for more.... .
My Articles and Comments:
Merge PDF's in Access - x32 and x64 bit version
October 12, 2021
With the rise of office x64 bits, then some of our old and long time merge PDF's don't work
I share a working solution. It does not require any client side install, but does require a simple copy of two .dll's (included)
Simple rounding errors can bite you in Access!
February 6, 2014
Simple tips to avoid math rounding errors in your applications.
Access is a great business tool and while we don't as a rule have to worry or think about rounding errors, there ARE some simple tips to keep one out of trouble.
Become friends with the nav pane in Access 2007 and beyond.
Auguest 14, 2012
Tips to be even more productive with the navigation pane.
Access Web Development - free Web broadcast - April 30th - 7 pm to 8 pm
I share my experiences and give tips on what it takes to do web development with Access.
Web Broadcast - The road to the web, with access!
January 9, 2012
Tips to be even more productive with the navigation pane in 2010.
When faced with this new navigation pane system, I had to either figure out a new way to work or I was going to suffer. I share some tips that not only allowed me remain productive, but take an real liking to the new navigation pane in Access.
Building a Soundex search in Access Web Services
September 13, 2010
Searching for names in Access based on sound, not spelling.
While we not going to build the next great search engine in Access, you can easily create a search form in Access that allows you search for names that sound the same. The end result is a search form that behaves much like using any modern search engine on the web.
The long Access road to the WEB.
Converting applications to the web PART 1
19 Jul 2010
You built a great application in Access. Now your company wants this to become web based.
I outline the issues and considerations.
Tame the Access ribbon with my ribbon class object.
24 Apr 2009
The access 2007 office ribbon is a real handful to program in code.
With this class object I show you how enabling/disabling buttons on the ribbon is easy as pie.
Deploying updates to access runtimes.
26 Dec 2008
The access 2007 runtime system is now free. Find out how you can
update applications deployed this way.
25 May 2007
Data processing with ms-access! Did you know that punched card data processing was often
MUCH more productive then ms-access. This article explains why, and how you can also
achieve large increase in data entry productivity, or simply reduce your staff needs for data entry work.
Batch processing in ms-access (how to run ms-access as a batch job)
27 April 2007
Data processing with ms-access! What ever happed the to nightly batch process? Don't dismay,
if you long for the good old days of command prompts, punched cards, and batch jobs, there
is some hope!
While I can't deliver on the punched card part, you certainly can run a ms-access program as a
nightly batch job.
Splitting a access database, or how to run ms-access in a multi-user mode.
19 Aug 2005
One of the neat things about ms-access is that you can take a application you written, and turn it into a multi-user application without having to change code.
Dialog and prompt forms in ms-access
04 Jun,, 2004
This prompt form information is likely one of the BEST things you can learn to improve your

UI in ms-access. I also clarify the COMMON confusion between dialog forms, and model forms

in ms-access.
Using Objects in Ms-Access
16 Sep, 2003
You can create class objects in ms-access. Why would you want to?

I give some ideas as to when, and why you would create objects in ms-access.
Ms-access and WANS?
09 Aug, 2003
Can you use ms-access on a WAN?

I attempt to provide some sane and simple advice.
Why bother with .net when you have Thin Client?
02 Sep, 2002
Why bother with .net when you have thin client technologies that can web enable any windows application with the click of a button? Did you know that you can web enable any old VB or windows program that you have with out re-writing ONE line of code?

I attempt to answer why thin client is not the answer to creating web based applications.
Working slower can = More work
08 Jan, 2002
Ever wonder how to increase the speed of your developers? Read this and find out why working slower can actually result in more work!
Sub forms in Ms-Access
03 Jan, 2002
Every software vendor seems to claim that they have the best RAD tool around. One main feature of Ms-Access is the idea of sub-forms. Read here as to why subs forms are one key feature to productivity in Access.
Why are Multi Valued databases so good?
10 Dec, 2001
Read why the Pick (multi-valued) system is still the best kept secret in the IT industry.
Conversion of a MVApplication to Ms-access
06 Apr, 2001
My notes on converting some software from a MV system to Ms Access. Multi Valued systems are still the best kept secret in the IT industry. If you attempt to convert one of these systems, you better read this!
Jobs in the It Market. Why it is so bad?
06 Jul, 2001
I was asked a question about jobs, and is the Access programming / consulting market dead? This question was asked to me in the comp.databases.ms-access newsgroup. My response explains why, and how jobs in the IT market work.
---------------------
For some of my ms-access files you can click here: My Temp ms-access page